We Want to Make You Smile!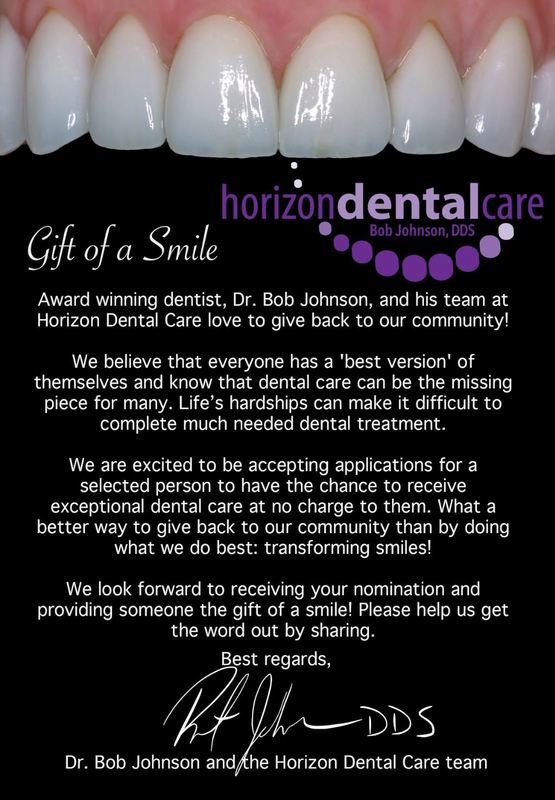 Details about the program:
You can nominate yourself or someone you know.
You do not have to be a patient at Horizon Dental Care to nominate someone or to apply.
Please submit your application by December 31, 2019 by completing the form on this page. Please include a picture of the candidate.
The more detailed the application the better the chances your candidate will be chosen. By providing details about hardships or individual situations you will help us determine which candidates have greatest need.
Selected participants will be notified in advance and receive their dental work starting in January 2020.
This program will restore a candidate's healthy smile. The services may include dental cleanings, fluoride treatments, sealants, fillings, root canals, crowns, bridges, implants, periodontal grafting, oral surgery and more. All treatment will be at Dr. Johnson's discretion.
To promote this event, photographs will be taken. All selected applicants will be required to sign a release of information as well as photo/video release. We will use the photos and stories on our website and/or social media outlets, such as our Facebook page to promote this event.
Horizon Dental Care does not discriminate based on age, race, gender or financial circumstances. Patients that are nominated do not need dental insurance since all services will be provided free of charge.
Please fill out the application below and if you have any questions, contact our office at 970-245-3633!