Meet Our Team
Horizon Dental Care centers around a friendly, caring team of dental professionals who are committed to meeting your personal dental needs and ensuring the utmost comfort during your treatments. We are dedicated to providing you with personal attention, communication and trust. When you visit our practice, you can relax and know that we will provide you with all the available options for your dental care, and we will design a unique treatment plan that will offer you outstanding care. We welcome you to contact us at 970-245-3633 to learn more about dental care in Grand Junction, Colorado, and to make your appointment with our dentist. We look forward to meeting you!
---
Bob Johnson, DDS – Dentist/Owner (Our Fearless Leader)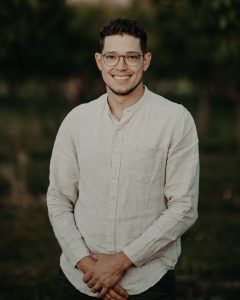 Dr. Bob Johnson graduated from Montrose High School, where he met and later married his high school sweetheart. He then attended the former Mesa State College, now Colorado Mesa University, in Grand Junction, Colorado. He graduated with a pre-medical biology degree and minor in chemistry with honors. Bob and his wife love everything that the Western Slope has to offer and both knew that this beautiful area of Colorado would always be considered home. Their next journey led them to the Front Range, where Bob graduated from the University of Colorado-School of Dental Medicine in 2015. He received awards and recognition for his outstanding achievement in the field of dental implantology. Specifically, he was awarded the Dental Implant Student of the Year from the American Academy of Oral and Maxillofacial Surgeons as well as Outstanding Student in Implant Dentistry from the Academy of Osseointegration.
After dental school graduation, he applied for and was one of four residents selected to pursue additional training in an advanced one-year residency with the VA Medical Center in Denver, CO. This residency provided invaluable experiences and further education for growth in his role as a newly graduated doctor. He earned training in sedation dentistry, advanced endodontics, wisdom tooth extraction, dental implant placement and gum surgery. He has a strong commitment to continuing education and knows that lifelong learning leads to a more cutting-edge dentist who is able to provide the best outcomes for patients. He is an active member of the American Dental Association®, Colorado Dental Association, Metro Denver Dental Society, Academy of General Dentistry, Academy of Osseointegration and is a Spear education participant.
As the owner of Horizon Dental Care, Bob looks forward to improving your oral health and overall quality of life. It is his treatment philosophy and goal to make each patient feel as if he were treating his own family. Bob and his team will provide the highest quality care by listening to and understanding patient expectations, serving each patient's unique comprehensive needs and providing a comfortable experience in a relaxed environment. He especially enjoys providing care in relation to implant dentistry and cosmetic rehabilitation.
Away from the office, you will find Dr. Bob spending time with his wife, Jami, and two daughters, Isla and Hazel. He is an avid outdoorsman and enjoys fly-fishing, bow hunting, cycling, hiking and snowboarding.
---
Sara Jo "SJ" – Remote Office Manager
SJ has been working in dentistry since 2000 and started with Horizon Dental Care in 2008. After assisting in the office for over two years, a move changed her position to working remotely. She has been able to expertly help patients navigate their dental insurance and understand their treatment plans and financial options from Texas, Kansas, Louisiana and now Arkansas.  SJ feels the best part of her job is being on a dental team that truly cares about each patient as an individual. In her free time, Sara Jo enjoys getting outdoors with her husband and two children.
---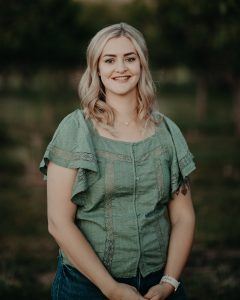 Liz – Registered Dental Hygienist
Hello! My name is Liz, and I am a registered dental hygienist. I graduated in May of 2018 from Henderson Community College in Kentucky. I was born in Minnesota, but grew up in Price, Utah. After graduating high school, I moved to Grand Junction to start my college career at CMU. While attending CMU, I met my husband. He joined the Army after he graduated from CMU and was stationed in Fort Knox, Kentucky. We moved back to Grand Junction in May of 2018 and could not be happier! I started working with Dr. Johnson and the Horizon Dental Care team in November of 2018. I have loved working here since day one. I love the field of dentistry, and I am ecstatic to have started my career with such a wonderful office. I look forward to helping all current and future patients achieve their optimal oral health. When I am not at the office, I enjoy spending time with my husband and our two dogs. We enjoy hiking, biking, skiing and kayaking.
---
Rhonda – Registered Dental Hygienist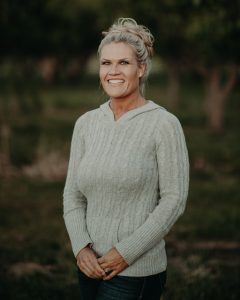 Rhonda's passion for dental health was apparent at a young age, as her parents would often find her brushing when she was supposed to be in bed.At 14, she was helping with sterilization and learning the office dynamics for her childhood dentist. At 18, she became certified in dental assisting but knew her heart was in hygiene. She was drawn to educating patients on preventive care and admired the relationships that hygienists built with their patients.Rhonda graduated hygiene school in 2004 and still feels the same eagerness to make a difference every time a patient sits in her chair. She is very thorough, with a gentle touch, and fits our office philosophy of superior patient care.
At the office, our panoramic view of Mt Garfield is a constant reminder of how much she loves Grand Junction! Rhonda also enjoys new challenges, being outdoors, RV camping with her family and snuggling with her pitbull. She looks forward to meeting you!
---
Debbie – Administrative Assistant
Hi, my name is Debbie, and I am a certified dental assistant. I graduated from Lake Michigan College with a degree in applied science. Since moving away from Michigan, where my husband I both grew up, we have lived in Wyoming and Utah before we recently returned to the Western Slope. When I joined the Horizon Dental Care team, I was excited to learn that Joanie and I were reunited after so many years of not working together! Each day, I look forward to greeting our patients and helping them in any way I can. My husband and I enjoy touring the United States on our Harley. We love spending time with our son and his family. You never know where we will be – could be snowmobiling, riding bicycles, hiking, spending time in the desert target practicing or cheering on our favorite racer at the BMX track!